When the entire world was swept up in the COVID-19 pandemic at the beginning of 2020, one of the hardest hit industries was air travel. As the demand for flying fizzled, airlines scrambled to put their no-longer-needed planes in storage. The Airbus A380 was no exception. At 239 feet long, 262 feet wide and 79 feet tall, it's the biggest passenger jet ever created, and for a while no one really needed or wanted it. But, as demand for air travel has increased, so has the need for the 560 ton A380.
In case you missed it:
Keeping these super-jumbos airworthy is no easy task on its own, but when you add 1,000 days of sitting in a California desert to the mix, thing's get really complicated. It brings up the question: how do you get an A380 going again after it's been sitting for nearly three years? Well, The Sydney Morning Herald has given us the answer: a lot of hard work.
The outlet says that because of the sheer size and complexity of the A380, it requires 4,500 hours of maintenance and repairs. The plane's 22 wheels, 16 brakes and internal furnishing will be replaced. So will all oxygen cylinders, fire extinguishers and inflatable slides. That's all well and good, but actually getting those parts is proving to be an issue for airlines because of ongoing global supply chain issues.
According to the Morning Herald, waking up an A380 in the Mojave Desert to bring it back to Australia was a pretty miserable task.
For Qantas engineers, reviving an A380 meant two months of work per aircraft in the sweltering Mojave Desert. Some lucky engineers were tasked with whacking the wheels of each plane to rid them of rattlesnakes or other unsuspecting foes.

The airline's executive manager of engineering, Scott McConnell, said 100 of his engineers found themselves working through extreme weather – ranging from snow and icy cold storms to unforgiving heat. The only constant was the dust that enveloped everything.

"The entire aircraft is wrapped to protect it from moisture, dust and insects. Every opening, panel and crack is taped up – and that's just the outside. There's plastic covering everything from the carpets to the seats inside. And there's desiccant everywhere. Picture unwrapping a new shoe, except bigger," McConnell said.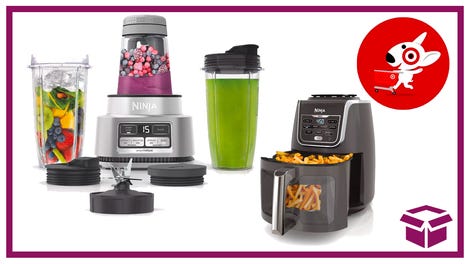 Up to 20% off
Up to 20% off Kitchen and Dining
After the aircraft is unwrapped, it has to be inspected, as you may have imagined. Engineers have to make sure all the gear, sensors and even the engines are in good working order. It takes a hell of a long time, and that's all just to get it out of the desert and moved to another maintenance facility in Los Angeles. From there, it's about 1,000 hours of additional maintenance before returning to service.
Qantas has reportedly stored 12 of its A380s at the Victorville boneyard in the Mojave desert. Seven of them have already been put back to service on the airline's London, Los Angeles and Hong Kong routes. Three more are expected to return sometime in 2024 after the maintenance process is done, and the final two will sadly be left at the boneyard and parted out.
I don't want to give too much else away, so you should really check out The Sydney Morning Herald's story. If you're into planes like I am, you're going to find the whole read incredibly interesting.