Cars are getting recalled for all manner of reasons this year, from incorrect tail lights and deflating tires, to detached rear seats. Now, German automaker BMW has been forced to issue a recall for its X5 SUV due to faulty headrests in the second row.

What Car Should You Buy: An SUV With Some Horsepower Dammit
In case you missed it:
First reported by Car Scoops, the recall affects 235 BMW X5 and X5 M models sold in 2023. In the affected models, the head restraints fitted to the second-row outboard seats may have been manufactured without locking tabs. In this instance, the cars would fail to meet the federal requirements for a car's head restraints.
According to the National Highway Traffic Safety Administration, the head restraints may not remain fixed in position during certain crashes, which "could increase the risk of injury to vehicle occupants."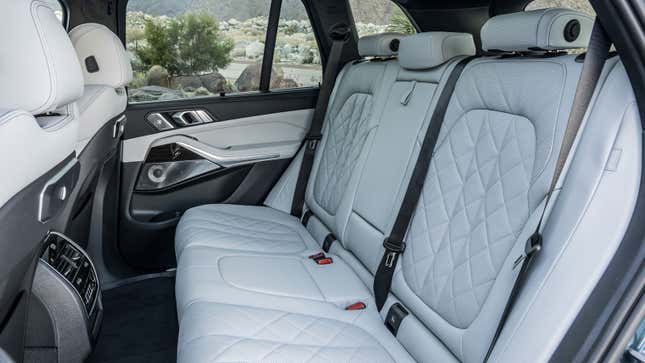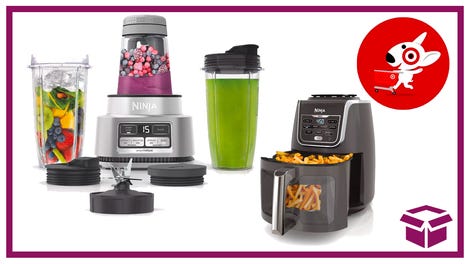 Up to 20% off
Up to 20% off Kitchen and Dining
The NHTSA reports that the issue was first uncovered in March, before a review of the seating components was ordered. Production at BMW's seating supplier was reviewed, and it was found that a control system issue meant that some seats "may have been assembled with suspect head restraint guide sleeves."
The issue affects 235 BMW X5 M and X5 models assembled between January 9 and January 10, 2023. BMW has so far not received reports of any accidents or injuries related to this issue.
To fix the seats in the affected cars, BMW will inspect the second row outboard seat head restraint and, if necessary, replace the incorrect parts. All inspections and repairs needed on the impacted vehicles will be carried out for free.
If you are worried that your car might be affected by a recall, there are a few easy ways to check if it's the case. First up, the NHTSA has a super handy app that you can use to see if your vehicle is impacted by a recall, or you can head to the regulator's website and plug your VIN into its recall search tool.