Ford's prospective $3.5 billion plant in Michigan, where it will manufacture batteries using technology licensed from China's CATL, has been a source of ire for some lawmakers since its very announcement. Last month, Florida Republican Senator Marco Rubio and West Virginia Democratic Senator Joe Manchin came down on Dearborn hard for the plan, which they believe flouts the energy security goals of the Inflation Reduction Act. On Monday, Missouri Representative Jason Smith joined them, sending a letter of concern to Ford CEO Jim Farley.

The Ford Explorer Goes All-Electric, But Not For America
In case you missed it:
Smith, who chairs the House Ways and Means Committee, chalked up the CATL partnership to Ford exploiting a "loophole," even though the automaker has repeatedly explained that CATL will not receive a cent from taxpayers, and that the entire facility will be owned, operated and staffed by Ford. From Automotive News:
"This arrangement appears to leverage a loophole in the [Inflation Reduction Act] rules regarding battery components manufactured or assembled by a 'foreign entity of concern,' " wrote Smith. "I am alarmed about how Ford has structured this project in the context of the IRA's clean vehicle credits and am concerned that other automakers may seek to use loopholes in the IRA to avoid guardrails meant to protect American enterprise and workers."


Smith is seeking answers on Ford's licensing agreement with CATL, including whether it expects EVs with batteries produced at the plant will qualify for a tax credit under Section 30D and whether Ford plans to claim tax credits under Section 45X, which applies to the production of certain battery components and materials.
Ford spokesperson Melissa Miller told Automotive News that the company will "pay CATL to license its battery cell technology" as part of the deal, "like we would any other contractor, no matter where in the world we built this plant." Miller also explained that leveraging CATL's cell technology will allow it to reduce the price of batteries, which in turn will reduce the price of EVs.
At the end of the day, Ford needs North American battery plants regardless, as all automakers do now, and would've certainly built this one whether it involved CATL intellectual property or not. The reason it's joining forces with CATL is because the world's biggest EV battery supplier has tech nobody else does, and Ford wants access to it so its products — which are sold globally — can be more competitive.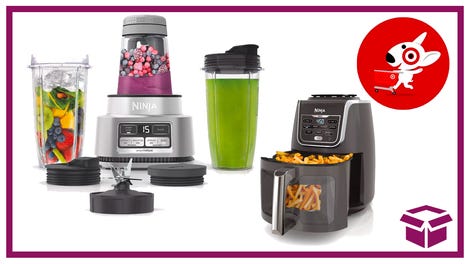 Up to 20% off
Up to 20% off Kitchen and Dining
Carving out China from the EV supply chain entirely may help foster energy independence, but it'd also be a surefire way to kneecap every American firm and relegate American consumers to the shittiest products. Which is exactly what you'd want to do, if you didn't really care whether people bought EVs or not.
Automotive News adds that Smith also sent letters to "Audi, BMW, General Motors, Hyundai, Nissan, Rivian, Stellantis, Tesla, Volkswagen and Volvo" to ask them if they too are exploiting supposed "loopholes" — i.e., working with companies based in China, which is totally legal. We at Jalopnik are sparing a thought for Smith the day he visits Volvo's Wikipedia page for the first time.