There are some people in this world who seem impervious to the dangers of this world, who can throw themselves into any situation and appear to come out unscathed. They're the kind of people I just assume to be immortal — and for me, Craig Breedlove was one of those people. His death earlier this month shouldn't have been a shock for someone who has lived such a long, full life, and yet I was surprised. I took it as my sign to finally sit down to read his biography Ultimate Speed: The Fast Life and Extreme Cars of Racing Legend Craig Breedlove by Samuel Hawley, and if you haven't read it yet… whew. Prepare to have a much greater appreciation for Breedlove's accomplishments, because there were countless times where he would have been forgiven for giving up.
Jalopnik Takes on the Tuner Dungeon Challenge at NYIAS
In case you missed it:
Breedlove is most remembered for being the first person to drive to both 500 and 600 miles per hour, hitting all-time high speeds or setting new land speed records at least five times. Breedlove's Spirit of America broke boundaries of automotive design and created a whole new genre of land speed competition based on the performance of turbojet-powered vehicles. He brought the land speed record back to America after Britain had staked its claim, and he became a formidable legend in the motorsport world.
In theory, I knew all those things. Breedlove's resumé reads like a myth, and I'd had an immense amount of respect for his accomplishments. But I didn't know he'd done them in the face of such adversity. Not until I picked up Ultimate Speed in the hope of gaining a greater appreciation for one of the fastest men in the world.
I think the one thing that surprised me most about Ultimate Speed was the fact that Breedlove never really got to ride the high of any of his accomplishments before he was forced to come crashing down to earth. He'd set a record, then have it beaten in the midst of his press tour. He'd set a record, then be denied the chance to go faster. He'd build a beautiful machine, and then it would crash.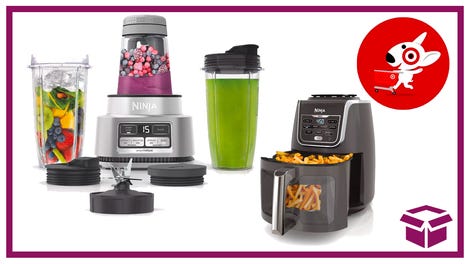 Up to 20% off
Up to 20% off Kitchen and Dining
But I was almost stunned by the sheer amount of animosity directed towards him by the companies that sponsored him, particularly Goodyear. No matter what he did right, it was always wrong.
The blows constantly rained down on Breedlove. Depending on whether or not you count his overnight Las Vegas marriage that was annulled almost immediately, Breedlove was married six or seven times. His single-minded focus on his cars pushed some of his wives away. His liaisons with women around the world on press tours hurt still others.
Breedlove regularly lost all the money he earned from his record attempts; he'd buy property and start funding his next design, only to realize his bank accounts had been emptied and he had yet to secure some of the promised funding from his sponsors. He'd invest his money in a business and have it fail. He'd operate on a verbal agreement for assistance only for the other part to renege at the last minute.
Eager to invest his money wisely rather than spend it, Breedlove invested one third of his prize money from Goodyear in a Goodyear tire franchise… but Goodyear didn't provide him with discounted tires. As a result, he burned through his cash investment and Goodyear seized the franchise.
Or there was the time Breedlove overheard Carroll Shelby complaining about having to sell Goodyear drag racing tires that were, at the time, pretty terrible. According to Hawley, Breedlove offered to take over that drag tire business and provide Shelby with a cut of his earnings. Breedlove and his engineers helped develop the drag tires, transforming them into a frankly impressive and revered component of many competitors. And then Shelby realized he wasn't getting a significant portion of Breelove's profits, so he changed their agreement: Breedlove would have to buy tires from Shelby in order to sell and distribute them. Somehow, those tires were always out of stock when Breedlove wanted to place an order.
Every success in Breedlove's career came despite everything else. He had little support. He struggled in his personal life. He struggled with his finances. He struggled to convince his sponsors that his projects were worthwhile investments. In some ways, it almost seemed like driving up to 600 miles per hour and beyond was the easy part.
If you haven't read Hawley's book, this is a good time to pick up a copy. It's written based on hours of conversation with Breedlove, and it features so much additional commentary by the people in Breedlove's life that Hawley is able to paint a full picture of the man, inside and out. You might think you appreciate Craig Breedlove's numerous accomplishments, but to truly contextualize them, you need to truly understand what was going on behind the scenes. You need to read Ultimate Speed.