It's been more than three years since Tesla unveiled the all-electric Cybertruck pickup and since then its design has proven divisive and difficult to put into production. It's for that reason that it's been beset with delays that have allowed a whole heap of other automakers to get new EVs on the market while we've been waiting for Tesla's truck. One area that engineers seem to be struggling with is how to keep that gaping expanse of a windscreen clean.

Tesla's Big Discounts Worked, Sort Of
In case you missed it:
So far, we've seen a few different wiper designs used across a few different Cybertruck prototypes. There was one that featured some pretty normal-looking wiper blades as well as another that just came with a lone, massive wiper.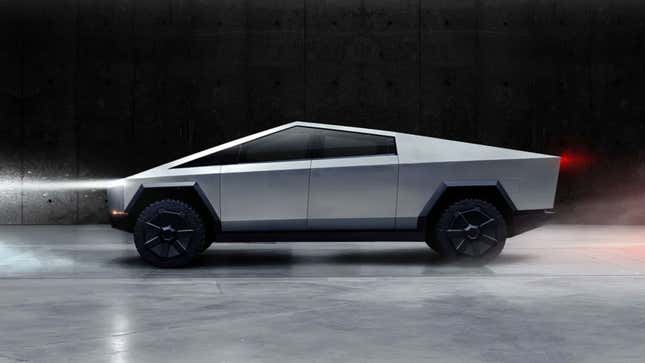 It's that design that Tesla appears to be sticking with, as a budding drone pilot has spotted the EV maker testing the single wiper blade near some kind of wind generator at its facility in Texas.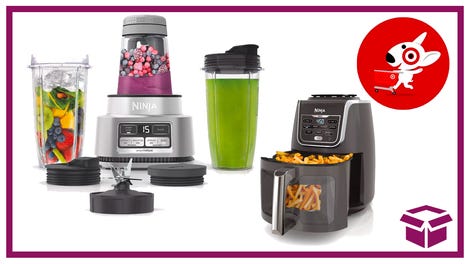 Up to 20% off
Up to 20% off Kitchen and Dining
The footage, which was first brought to our attention by Electrek, shows an engineer looking on as the Cybertruck's absurdly large wiper gets to work. From overhead the shot, it looks like the single blade does a pretty good job of keeping the driver's side clean, but leaves a large area in front of the passenger to collect the dirt and grime from all that laboring the truck is sure to do. Electrek reports:
"The truck seems to be undergoing some sort of aerodynamic testing, parked on a rotating platform in front of an airflow simulator constructed from shipping containers. It was spotted in the same position yesterday, but the video is not nearly as good.

"But this could, at least, help to verify the windshield wiper's functionality at speed, which seems to be what's happening here."
Whether this is the final design for the truck's wiper or not, we can all agree that it looks a little ridiculous. It looks pretty hefty and reaches from the bottom right corner up to the top left as it swoops across the windshield.
So far, Tesla has also been spied with prototypes that feature smaller wipers and even one mockup that had no wiper blades at all. Clearly, windshield cleanliness is just one of the issues that Tesla will have to finalize before the truck reportedly enters mass production "some time next year."