Foxconn has resumed production of Lordstown's truck, Hyundai and Kia are speeding up delivery of their theft-thwarting software updates, and the newest Lincoln will also be the first to be imported to the United States from China. All that and more in this edition of The Morning Shift for Tuesday, April 18, 2023.

The 2023 Ford F-150 Raptor R Is Here
1st Gear: Back, But For How Long?
Back in February, Lordstown and Foxconn paused production of the startup's Endurance battery-electric truck to address quality issues. And, also, to do some soul searching, because it suddenly became clear that without support from an established auto manufacturer, the Endurance was simply too expensive for Lordstown to contract out to Foxconn on its own. This week, production resumed after more than two months offline, per Reuters:
EV startups have been struggling with dwindling cash balances and production challenges as access to capital tightens amid rising U.S. interest rates to tame inflation.

Ohio-based Lordstown, whose shares were trading 1% higher premarket, also said it has struck a deal under which Amerit Fleet Solutions will provide service and maintenance for its fleet customers.

The company said in February that it had made only 31 units for sale, and recalled 19 vehicles delivered to customers and those that were being used internally.

In January, the EV company forecast production would slow through its first quarter due to supply-chain constraints, particularly with respect to the availability of hub motor components.
The news bulletin doesn't tell us much, so you have to wonder if something shifted behind the scenes during the pause. Before February, Foxconn had produced all but 40 of the pickups. This was the company that was supposed to bring the supply chain expertise and manufacturing muscle to Lordstown that made the iPhone a juggernaut. It's a promise that really only means anything if you look at a car and then a phone and can't tell the difference.
2nd Gear: Hyundai, Kia Out There With Band-Aids
The ease with which an immobilizer- and keyless ignition-free Hyundai or Kia vehicle can be stolen has prompted AAA to work with the automakers to insure the cars, as the likes of State Farm and Progressive are bailing. All the while, Hyundai is forging forward with software updates to mitigate the danger of theft. From Automotive News:
The initial Hyundai upgrade, announced in February, covered more than 1 million 2017-20 Elantra, 2015-19 Sonata and 2020-21 Venue model year vehicles, and the automaker promised availability to the remaining eligible vehicles by June. The faster rollout will now include all 3.8 million affected Hyundai models.

The upgrade can be performed at any Hyundai dealership and takes less than one hour for installation.

For a smaller group of 2011-22 model year vehicles that cannot accommodate the software upgrade, Hyundai says it will reimburse owners for their purchase of steering wheel locks. Hyundai is also preparing to provide this subset of customers with the option of obtaining reimbursement to offset their purchase of a different anti-theft device, such as an alarm kit.

About 4.5 million Kia vehicles built between 2011 and 2021 also were caught up in the auto theft craze, and they were eligible for the software upgrade announced earlier in the year. At that time, Kia said it had started notifying owners and anticipated making the upgrade available "over the next few months." [...]

"On the software upgrade front, before the end of April, Kia will have contacted close to 75 percent of their total affected population and is seeing strong response from owners for installation," the spokesperson said.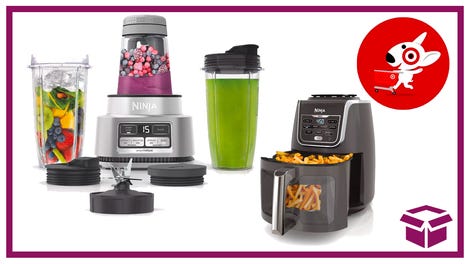 Up to 20% off
Up to 20% off Kitchen and Dining
It just so happens that my own mother owns one of that first batch of affected models, and until about two months ago had received zero communication from her dealer on the issue. As soon as I brought it up, she was able to get that initial "upgrade" installed in a matter of days. As owners are being denied coverage or having their premiums thrusted to the moon, seeing their resale values plummet and standing at greater risk of having their cars stolen, it seems like Hyundai and Kia could've moved with a bit more urgency on this one.
3rd Gear: Imported From China
The new Lincoln Nautilus will bear the distinction of being the brand's first vehicle built in China and imported to the U.S. It joins a handful of models in recent years from Buick, Cadillac, Volvo, and Polestar. The reason for the strategy is simple: Ford's plants closer to home are tied up. From Automotive News:
The redesigned 2024 Nautilus crossover, on sale early next year, will be the first Lincoln sold in the U.S. that's manufactured in China. The vehicle had been built in Ontario for the North American market, but Ford Motor Co. is retooling the Oakville Assembly plant in Ontario to produce electric vehicles.

"From a manufacturing efficiency standpoint, given what's happening in Oakville, we chose to build it in China," Lincoln President Dianne Craig told Automotive News. "We've had an unwavering support of auto manufacturing in the United States; in this case, it just made business sense for us. I think the product's going to be phenomenal and customers will love it."
The new Nautilus looks like some thought and effort was actually put into it, which is good for Lincoln. The dash-wide screen is a bit alarming, though. Even in 2023.
4th Gear: Polestar, 2024
Next year the Volvo spinoff plans to start churning cars out of its South Carolina plant. That facility will be the North American and European home for the Polestar 3, the first Polestar product that Americans will probably pay attention to, being a big SUV and all. Courtesy Reuters:
Premium electric vehicle maker Polestar will start production in South Carolina for U.S. and European markets from 2024, Chief Executive Thomas Ingenlath told Reuters at the Shanghai auto show on Tuesday.

Polestar, founded by Volvo and Zhejiang Geely Holding Group, has been producing its existing three models from a plant in China's southwestern city of Chengdu and another in the eastern coastal city of Taizhou.

It has been exporting the China-made vehicles to overseas markets, including the United States.

"We have an opportunity to go to South Carolina with Polestar 3. The new EV brands that are building up, they can't go out immediately to build factories there. You need a decent volume," Ingenlath said in an interview.
At least one version of the Polestar 3 that is cheaper and powered by a single motor will qualify for the federal government's new tax credit criteria, which just went into effect this week. The launch edition is too expensive, as it starts above $80,000.
5th Gear: Just Throw More EVs at China
Established foreign automakers arrived at the Shanghai Auto Show this week determined to prove to the market that they're not going anywhere. This effort mostly seemed to take the form of announcing a whole bunch of additional EV models, even though car shoppers in China are largely avoiding the ones these brands are already selling. From Reuters:
Volkswagen said at the show it would introduce 10 more electric vehicle (EV) models by 2026 and cut the time to develop new models by almost 40% to keep pace with faster-moving Chinese rivals.

"Our guiding principle is development in China for China at full speed," Thomas Schafer, chief executive of VW passenger car brands said.

Toyota, which has been slow to roll out electric vehicles, used the Shanghai show to unveil two new EVs, doubling the number on offer in China under its mainstream brand. It also introduced a Lexus-brand minivan, the "Luxury Mover," a hybrid designed to be chauffeur driven, a preference for many Chinese luxury car buyers. [...]

BMW, which plans to launch 11 EV models in China by the end of the year, said it had added features in response to the China market, like the rear-entertainment system in the i7 sedan.

"What moves Chinese customers today, moves the world tomorrow," BMW CEO Oliver Zipse said.
Oh, how far we've come from the early '90s: the days when the world thumbed its nose at "what moved Chinese customers." Toyota's apparently suffered the worst through consumers' shifting preferences, per Financial Times:
"Year-on-year sales volume for the country's brands in China are down 32 percent in the first three months of this year, according to research company MarkLines. That compares with 9 per cent falls for both German and US groups and a 7 per cent slide for Korean automakers.
If you're curious, Tesla has not been in attendance at the convention center this year — though locals don't seem to regard that as a huge loss. "The real situation is that the Model 3 was competitive in 2018, but not so competitive today, and it is normal for [Tesla] to cut prices," Reuters quoted Nio founder William Li. "You can get better cars for the same price in China."
Reverse: They Were the Prettiest GT40s, Though
It was on this day in 1964 — 59 years ago — that Ford's first stab at showing up Ferrari got off to an unencouraging start. Don't worry, they'd get it in time. From 365 Days of Motoring:
The Ford GT40 Mk1s (chassis 101 and 102) first made their appearance at the Le Mans test weekend. However, they suffered from aerodynamic problems, and one of the cars even crashed after becoming airborne on the Mulsanne straight. The Mk1s made their debut race at the Nürburgring 1000 Kilometers in May of that year. The car ended up dropping out of the race due to suspension failure. Three Mk1s were entered in the 24 Hours of Le Mans in 1964. Although none of the cars finished the race (two gearbox failures and a ruptured fuel line), Phil Hill set a lap record in his GT40.
On the Radio: Cloud Nothings - "Rock"
Head's empty this morning, except for this song.