Auctioning off the first production model of a new and special car for charity is pretty much standard fare these days, and the 2024 Chevy Corvette E-Ray – VIN 001 – is no different. The automaker just sold off the first E-Ray at Barrett-Jackson Palm Beach for $1.1 million. GM isn't keeping any of that money, though. It's all going to a cause: the education nonprofit DonorsChoose.
Best Corvette Generations, According to Bob
In case you missed it:
Chevrolet tells us that the first electrified Corvette E-Ray was bought by none other than Rick Hendrick, the chairman and CEO of Hendrick Automotive Group and the owner of 14-time NASCAR Cup Series champions Hendrick Motorsport. According to the Detroit Free Press, this E-Ray will be the 122nd vehicle in the 73-year-old's collection. Good for him.
"From electrified all-wheel drive to being the fastest Corvette ever made, the E-Ray is a true first-of-its-kind supercar. Before I even had a driver's license, I fell in love with the Corvette and daydreamed of owning one. For people like me who have watched its evolution across seven decades and eight generations, this represents a new chapter," Hendrick told Freep. As a Corvette enthusiast, it's a piece of history.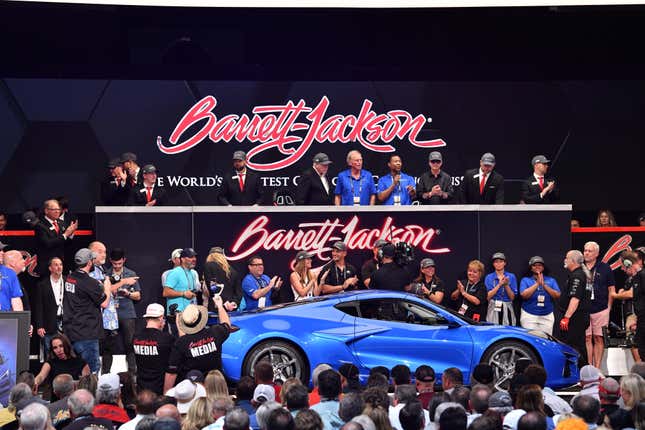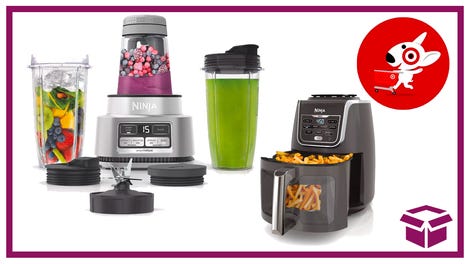 Up to 20% off
Up to 20% off Kitchen and Dining
As I mentioned earlier, 100 percent of that $1.1 million is going to DonorsChoose. It's a nonprofit created in 2000 with the goal of making it easier for people to provide resources to teachers. According to Chevy, the organization has fulfilled over two and a half million classroom projects by connecting donors directly with requests from educators – especially in low-income communities.

"The Corvette E-Ray is a special product for Chevrolet, and we are honored that the proceeds from the sale of VIN 001 will aid this organization in supporting students and teachers around the nation," Steven Majoros, Chevrolet's chief marketing officer, said in a statement.
The E-Ray – of course – is special since it's not only powered by the tried and true 6.2-liter small block V8. It's also got a front electric motor which makes it the first-ever all-wheel drive Corvette. The automaker says it produces a combined 655 horsepower, which is enough to rocket the thing from 0-60 in just 2.5 seconds. It starts at a bit under $103,000, so Hendrick will be paying quite a bit of a premium for the first car, but hey, if you've got the money, why not?
This E-Ray is now the third C8 Corvette to be auctioned off for charity by Chevrolet. It will join the first 2020 Corvette Stingray and the first 2023 Corvette Z06 (also bought by Hendrick) in the record books. Chevy says that in total, these three vehicles have generated $9.1 million at auction.